Can We Over Love Our Dogs?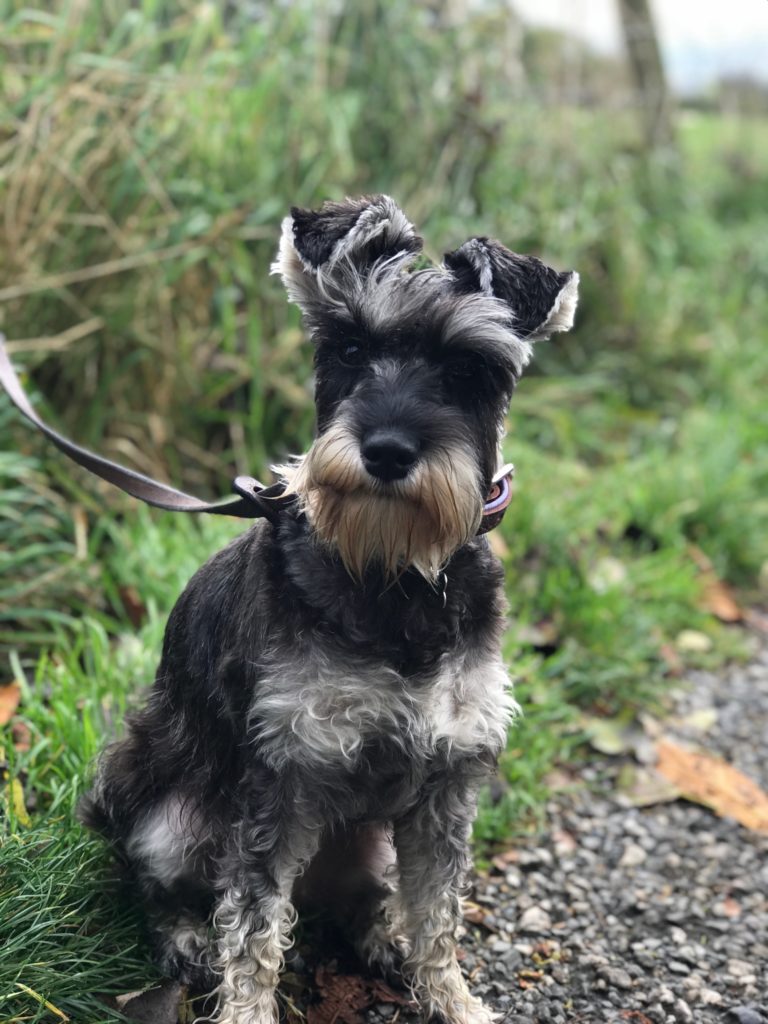 Every day I receive new enquiries from owners with dogs that suffer from fear, aggression, separation anxiety and disobedience to name just a few of the behavioural problems they're experiencing. The question we have to ask ourselves is who is to blame for this, can we over love our dogs? Many of us try to humanise our dogs and thus create dogs that lack structure, hierarchy and a true understanding of how they should be within the pack.
Why do we over love our dogs? It's because we think that cuddling, loving and allowing our dogs to do what they want is something that will keep them happy. Wrong! In fact dogs thrive on being given structure, boundaries, limitations and an understanding of being a follower not a leader.
A classic example of this behaviour is with Willa, a Miniature Schnauzer that is presently residing with me for training. Stella her owner definitely over loves her and worries about everything, overthinking the simplest of things. Prior to arriving at my kennels, Stella was worrying how Willa would cope as she's never stayed away. When she arrived to drop Willa off, Stella's body language and thoughts were making Willa fearful of the situation and new surrounding. This meant initially even though Willa knew me from 1-2-1 lessons, she wasn't compliant with walking away to heel. The moment I turned the corner it was like I'd flicked a switch. Willa was prancing to heel, happy and content. All her worries and anxieties had disappeared.
Stella had also been struggling to feed Willa, she'd spent time and effort trying to find a food that Willa wouldn't just eat for one or two days and then leave. This was another concern as to whether she would eat in residential training. The food Stella had sent her with wasn't that great and full of gravy flavour enhancements. It wasn't that Stella was scrimping, it was that she thought Willa would only eat that. As dog nutrition is very important to me, I decided not to feed the gravy enhanced food she came with but to feed my Bob and Lush food instead. We are now on day six of her residential stay and every meal time, Willa has eaten with eagerness and thoroughly enjoyed the food, also her toilets are regular and firm.
Most of Willa's anxieties emanate from her owner. The answer to the question can we over love our dogs is yes. If we as humans give less affection and focus on owning a dog, we'd have far happier dogs.