Nervousness Aggression with a German Shorthaired Pointer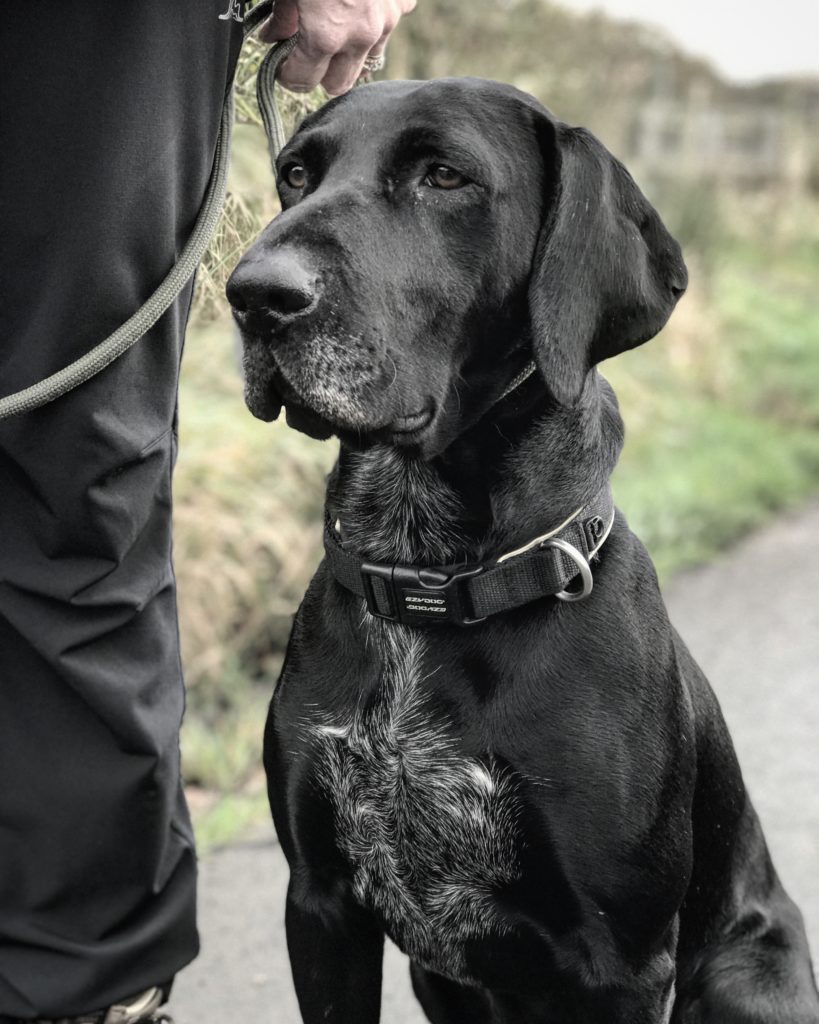 Dylan the German Shorthaired Pointer is 5 year old and at present is traveling around the UK with his owners in their motor home after arriving home from Dubai.
Dylan suffers with nervousness and aggression toward other dogs, something that has progressively got worse over the last 3 years. After my initial conversation and today's lesson it was clearly visible that Dylan is hugely over loved which is only increasingly his anxieties. Loving our dogs in the correct way creates harmony, loving our dogs at the wrong time only increases their worries.
Dylan has always pulled excessively on the lead but within minutes I had him walking on a loose lead with no tension. Tim couldn't believe his eyes, Dylan had never walked at their side. Then the test was other dogs, using my dogs I was quickly able to demonstrate that Dylan's aggression was fed from his owners anxieties. Within a short time Dylan was walking side by side with my Labrador.
Changing a dogs behaviour doesn't happen overnight but with help from me I know Dylan will become the confident dog I know he can be.