Puppy Training Missy the Labradoodle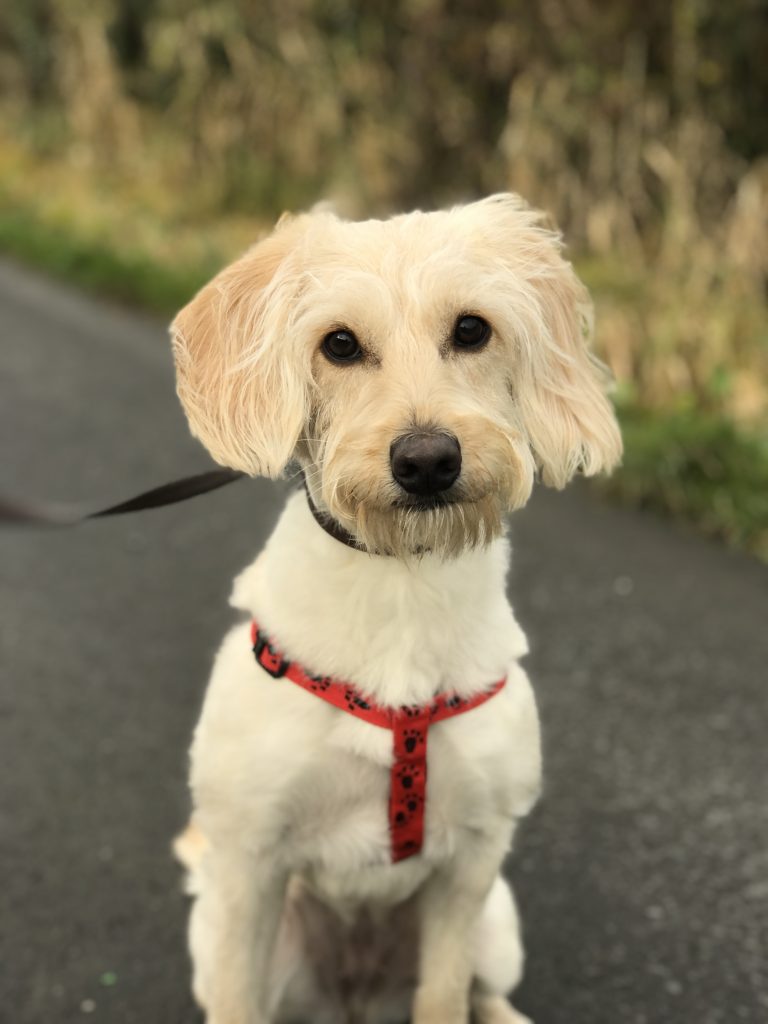 We don't always choose to own a dog, sometimes its thrust up on us. This is the case with Missy the Labradoodle who was originally owned by Dave and Bev's son. Not having planned the ownership of a dog it was important that Missy was well behaved and under control. Unfortunately Missy had little training, especially on the lead.
Today was Missy's second dog training lesson. When I first met Bev Missy was pulling excessively on the lead, today she was totally different. There was no pulling, her focus was better and basic commands were being listened to without the need for repetition.
Solid foundations and a clear understanding of whats required to own a dog is always good before purchasing or rescuing a dog but if you do see yourself inheriting a dog then ensure you seek professional help as soon as possible.