Saving a 8 Month Old Cocker Spaniel after becoming seriously aggressive.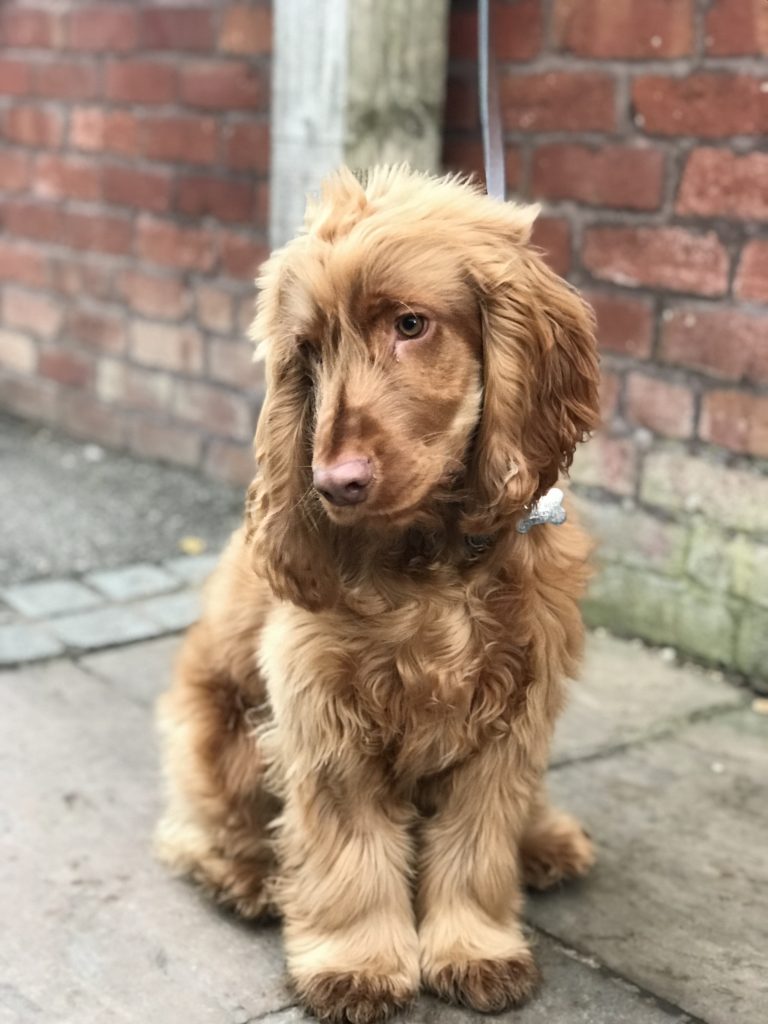 How many of you have looked at this photo and said "how cute"?
In fact that's the problem and exactly why Benji has become aggressive. You'd look at Benji and think butter wouldn't melt in his mouth. Unfortunately through over loving and allowing him to get away with everything it's meant he's become top dog. It also doesn't help that he's come from a puppy farm breeding process, one I've experienced over many year, resulting with dogs of similar aggressive tendencies.
Benji's resource guarding had become a huge problem to the point where he'd seriously attacked his owners. The decision had been made to re home him but as he'd become aggressive that wasn't possible. His unpredictability was dangerous, one minute he was loving the next he'd lung and attack. As I'd previously met Leanne with Benji for a lesson I discussed the options available. As Damien and Leanne couldn't trust him they were adamant he'd have to go which caused a problem. The alternative was euthanasia. Not being a defeatist I offered an option of a weeks aggression assessment programme where Benji would reside in my kennels. It was agreed that if Benji was safe and just misunderstood then I'd re home, if not and the aggressive tendencies where totally unpredictable then he'd have to be euthanised.
After only a few days it was clear that Benji thought he was top dog, leader of the pack and dominant. By spending to much time cuddling and not enough disciplining him when young he didn't accept a no command.
Benji spent a week with me and during that time I continued communication with his owners on his progress. After many conversations it was agreed for Benji to return to his home but on the provisor they followed my instructions to the letter. I'm pleased to report that Benji, Leanne and Damien are progressing well and today I met Leanne for a follow up 1-2-1 lesson, It was great to see Leanne smile about there future. Simple things like disciplining him for trying to jump out of the boot Leanne was happy doing without the fear off an attack.
Over loving a dog creates problems like this, structure, boundaries and limitations are the solid foundations required for a happy life.