Residential Dog Training a 6 month old German Shepherd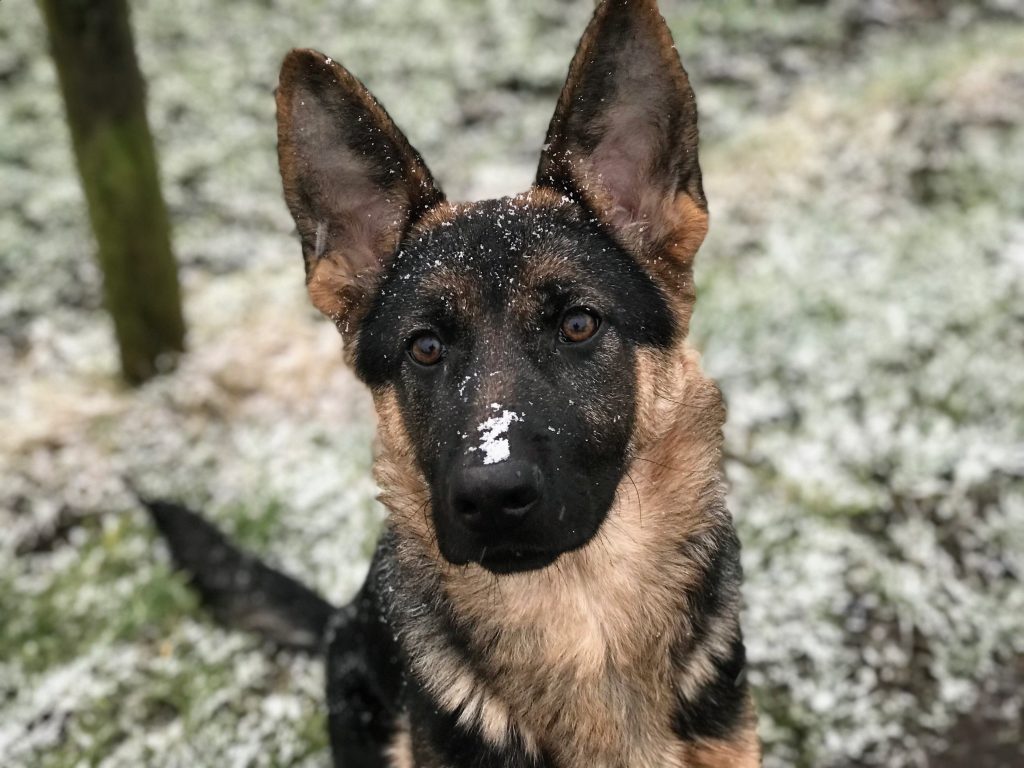 Bella is an amazing specimen of the German Shepherd breed. Full of character, drive and a pure desire to work and please her trainer/owner.
Bella is owned by a client who a few years ago had an accident that left him wheelchair bound. Despite his limitations he'd always wanted to own a German Shepherd. Unfortunately he decided to buy on impulse which resulted in the lively Bella. Living at home his mother wasn't best pleased so it was important Bella was trained to behave.
Bella is nearing the end of her residential dog training programme and her progression is great. Whilst we still have to realise she's a young dog it's important that a solid foundation is instilled into her to allow us to build on her training.