Puppy training with a Cavapoochon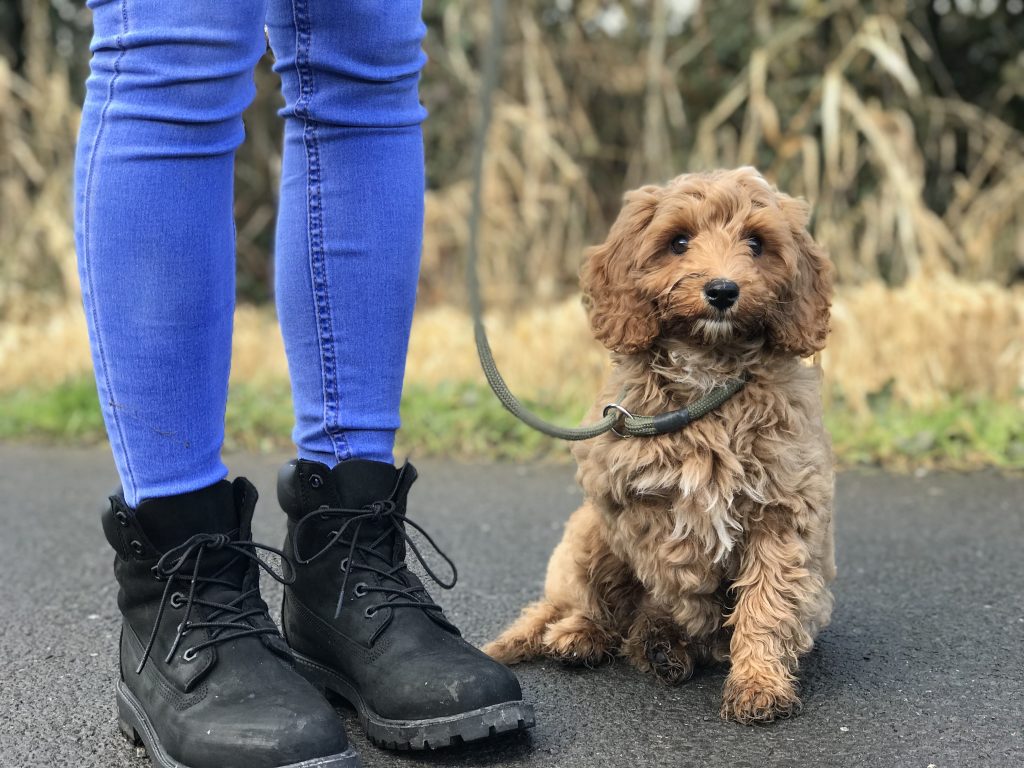 Meet Teddy the 12 week old Cavapoochon. Steph his owner spent a lot of time researching to find a breed she wouldn't react to as she's allergic to dog hair.
Being a small dog, instinctively Steph started to mollycoddle him by allowing him on her bed, on furniture, picking him up all the time and generally allowing him to do as he pleased. Unfortunately, allowing Teddy to be in charge created many behavioural problems, one of which Steph experienced during our first lesson when Teddy tried to bite her when she said no to him.
Whilst Teddy is a small dog, he's no different to a large dog, they both have teeth and bark. Cavapoochon puppy training is just as essential as with any other breed. When I asked, "would you allow Teddy to behave the way he does if he was a German Shepherd?" of course Steph replied "no". Asked why, Steph replied with "that's a big dog" but all dogs are pack animals with an instinct to dominate if their place is not made clear.
Since our first puppy training lesson, Steph has implemented the changes I suggest, the most important is the use of a crate and seen a significant change in his behaviour. Moving forward with a structured training programme to follow and working together, we will have an obedient and well mannered dog.