Puppy Dog Training with Remus the German Shepherd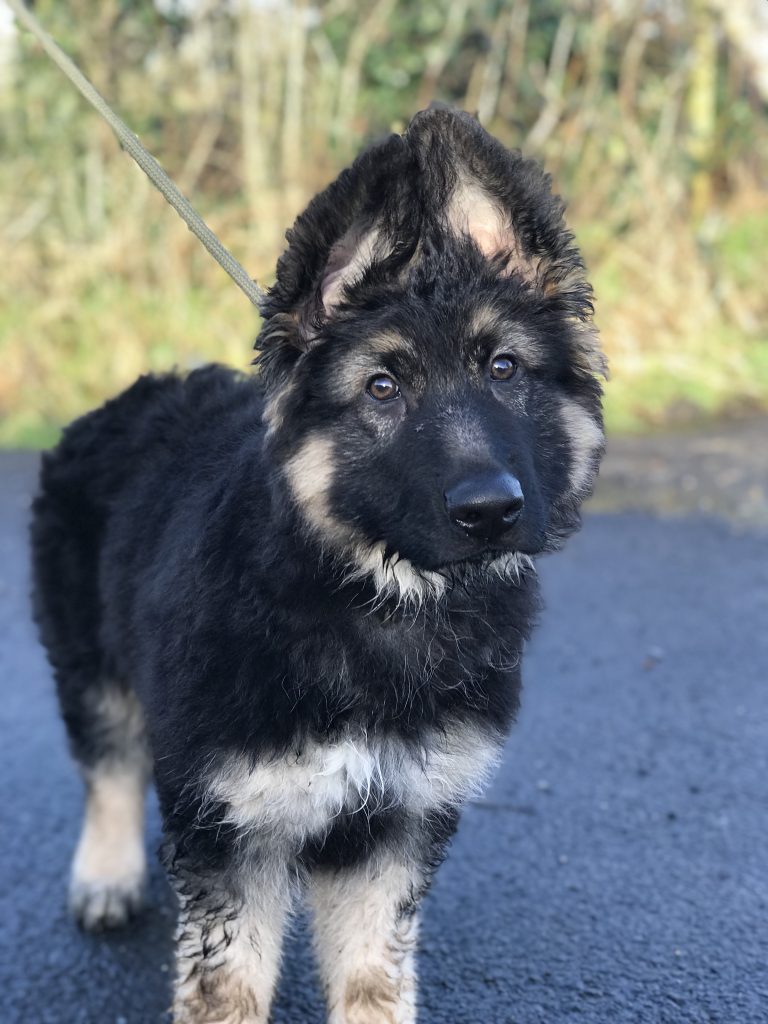 Meet 12 week old Remus the German Shepherd who is one lively young dog. Having never owned a German Shepherd before, his owners wanted to start off on the right foot, especially as they also have Pugs.
During our first lesson we worked on basic commands and also discussed Remus and the Pugs behaviour in the home. As with many small dogs they've become handbag dogs, allowed on furniture and generally cuddled and carried. I explained in order to achieve a happy balance between all three dogs a level playing field would have to be applied, with dog behavioural training applied across the board, so no more furniture and all four paws need to remain on the ground. Remus is a powerful breed and if he wanted to challenge for pack position he could hurt the Pugs.
Since our lesson I received a call at the weekend from Joanne who'd be left home alone for the weekend whilst Dad and son went off on their jollies. It seems Remus is already trying to overpower the Pugs so changes have been made further to help Remus understand that the adults are the pack leaders and he's not allowed to challenge for position.
I always find it interesting that owners will allow small dogs to be on furniture and become dominant, but asked if they owned the German Shepherd first would it have been allowed the same privileges, the answer I always get is no!